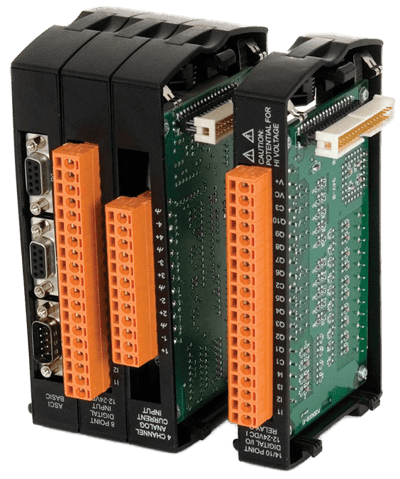 Images are representations only.
SmartStack Plastic
Brand:
Horner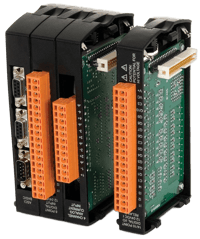 Unlike conventional PLC I/O, SmartStack™I/O is not a rack-based design. 

SmartStackI/O modules are snapped onto the Operator Control Station (OCS) or an off-mounted base, and then stacked onto each other. 

They utilize a very small amount of panel space for the number of I/O provided. 

SmartStack modules are encased in metal or plastic housings and meet stringent noise, vibration, and shock standards. 

A maximum of 4 modules can be stacked directly onto many OCS, and another 20 modules can be added by using the fiber optic FOX I/O System. 

Several OCS models can have 20 or more SmartStack modules using the FOX I/O System. 

There are over 50 SmartStack I/O modules available. 

They include a variety of mixed I/O modules offering a combination of inputs and outputs, digital and analog, and specialty modules: High-Speed Counter (1 MHz), Stepper Indexer, ASCII BASIC, and AC Power Monitoring modules. 

You can select from a full complement of temperature input modules (Thermocouple, RTD, Thermistor), and SmartStack communication options include Ethernet TCP/IP, DeviceNet™Master and Slave, PROFIBUS™Master and Slave and CANopen Master. 

Custom I/O configurations and modules are available at an added cost.