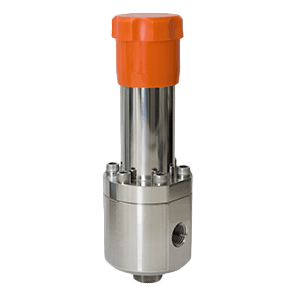 Images are representations only.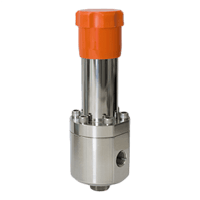 The JBPH Series is a piston operated back pressure regulator.

The 0.5 Cv offers increased flows across its 6000 psi inlet range, while the Kel-F soft seat provides ANSI Class VI shutoff.

Four set spring ranges and three soft seal options offer flexibility in a number of applications and environments.

These valves are designed to regulate a variety of gases and liquids from pump and compressor control to process pressure control where high flows and high pressures are required.
Features
In-line removable plug and trim provides for quick cleaning and maintenance.
All wetted materials are 316L or 416 stainless steel; other materials available on application.
Large 0.5 Cv offers high flows with setpoints up to 5800 psi.
Optimized internal volume.
Kel-F soft seat for ANSI Class VI shutoff.
Captured vent to monitor seal integrity.