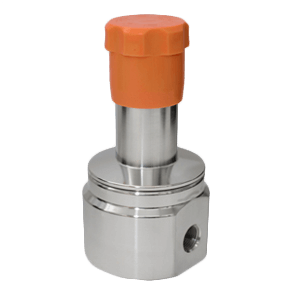 Images are representations only.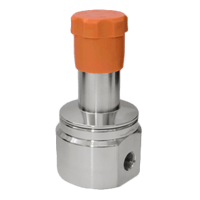 The JRHF Series is a diaphragm operated, balanced trim pressure regulator.

The choice between 1.5 and 1.9 Cv offers increased flows across the JRHF's 230 psi inlet range, while the PTFE soft seat provides ANSI Class VI shutoff.

Four set spring ranges and three soft seal options offer the customer flexibility in a number of applications and environments.

These valves are designed to regulate a variety of gases and liquids in applications where high flows and low control pressures are required.
Features
Top entry design facilitates in-line cleaning and maintenance.
Barstock construction guarantees material integrity and surface finish.
Balanced trim offers high flows with minimal lockup.
Optimized internal volume.
Proprietary Jorlon diaphragm provides exceptionally long life.
PTFE soft seal for ANSI Class VI shutoff.