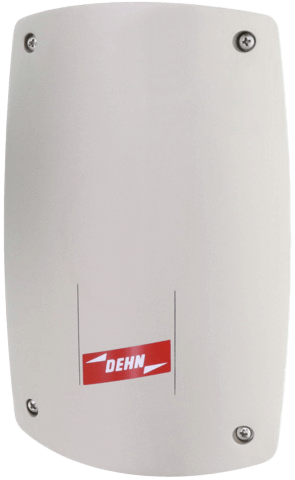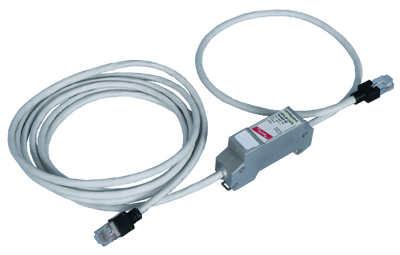 Images are representations only.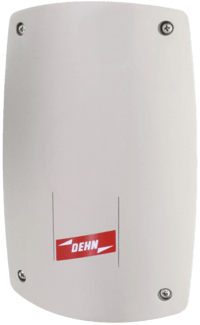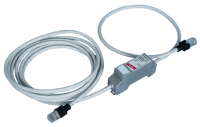 Surge arresters of the DEHNpatch family fulfil various requirements for a universal application for Ethernet, Industrial Ethernet, Power over Ethernet (IEEE 802.3 compliant up to PoE++ / 4PPoE) as well as general applications in structured cablings up to the Gbit range. 

Due to the different product designs, the SPDs are suitable for indoor and outdoor installation in different environmental conditions.

The space-saving design of the patch cable or compact socket-socket versions of the DEHNpatch surge arrester makes them particularly easy to install. 

So, as well as being easy to equip in new systems, retrofitting is possible at any time and without any great effort. 

Due to its fully shielded design, DEHNpatch can be used in shielded and unshielded networks.

DEHNpatch is installed between the patch panel and the active component (e.g. switch). 

Safe equipotential bonding is provided by the surge current resistant DIN rail supporting foot with snap-in mechanism. 

The DEHNpatch with integrated patch cable is delivered with a standard cable length of 3 m. 

Arresters with other customized cable lengths of up to 10 m are available on request.

The width of the DIN rail mounted devices is similar to that of an RJ45 socket, allowing up to 24 devices to be installed next to one another in a 19" rack. 

For multiple application in 19" distribution boards, a DEHNpatch mounting set is recommended and is available as an accessory.
Features
Type 2* surge arrester
Ideally suited for retrofitting
Protection of all pairs
CAT 6, class E
CAT 6A in the channel according to ANSI/TIA/EIA-568
Power over Ethernet (PoE+ according to IEEE 802.3at; UC up to 57 V pair-pair)
Connection via RJ45 sockets or prewired connecting cable with a total length of 3 m
Customized cable lengths are available on request
For installation in conformity with the lightning protection zone concept at the boundaries from 0B to 2