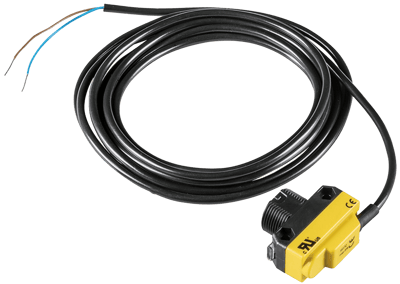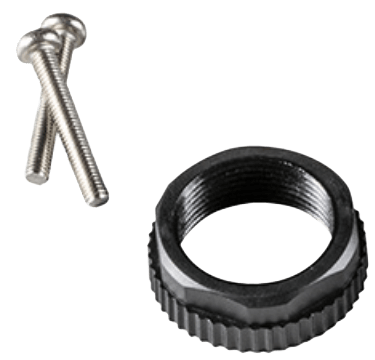 Images are representations only.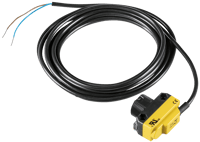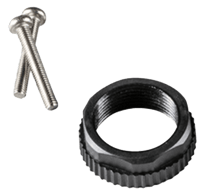 The Model PRDC2 is a miniature, DC powered, proximity (Diffuse) photo-electric sensor with a 18" maximum detecting distance. 

This sensor requires no special reflectors or reflective tapes and the limited sensing range reduces detection of background reflections. 

It is ideally suited for detection of transparent or translucent objects, parts ejected from presses, and rotating targets such as pulley spokes. 

A modulated "infrared" LED light beam provides immunity to ambient light. 

In operation, the modulated light beam is reflected by the detected object. 

This reflected light beam is sensed by a photo-transistor, which in turn energizes the output. 

Actual sensing range is determined by the surface area and the amount of reflectivity of the object.
Features
Easily fits most any mounting situations
Exceptional optical performance
10-30 Vdc operation with reverse polarity protection
Display operating status LEDs are visible from 360°
Rugged sealed housing, protected circuitry
Less than 1 Millisecond output response for excellent sensing repeatability
Specifications
Approvals & Certifications
CE
IEC
UL (C,US) File #E71083
Electrical Connectors
6.5 feet (2 meters) 4-Wire PVC Cable
Humidity
90% Relative Humidity at 50° C (122° F), Non-Condensing
Mounting
Right-Angle & Side-Mount Mounting Bracket
Operating Temperature
-20° to 70° C (-4° to 158° F)
Output
Off-State Leakage Current: < 50 μA at 30 Vdc
On-State Saturation Voltage: < 1 V at 10 mA
On-State Saturation Voltage: < 1.5 V at 100 mA
Rating: 100 mA - Maximum
Response Time
Difuse & Retroreflective Mode: 600 µs (On/Off)
Opposed Mode: 375 µs (OFF)
Opposed Mode: 750 µs (ON)
Time Constant
Diffuse & Retroreflective Mode: 150 µs
Opposed Mode: 100 µs