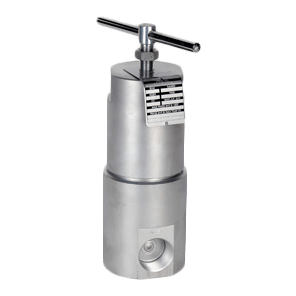 Images are representations only.
Mark 5850HP Series High Pressure Back Pressure Regulator
Brand:
LowFlow Valve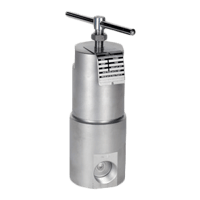 The Mark 5850HP is a high pressure, back pressure regulator designed to maintain upstream pressure of gases and liquids.

As a compact, lightweight product, it is well suited for applications where space and weight are at a premium.

With a robust piston design, the Mark 5850HP can handle setpoints up to 5000 psig (345 bar) at 100°F (37,8°C) with ease.

The T-bar adjusting handle allows convenient, precise final setpoint adjustment.
Features
Completely barstock construction – ensures body/trim material quality and facilitates usage of alloy materials.
High flow – Cv 1.0 (Kv 0,9) in a compact design.
Full pressure rating across entire temperature range – maximum setpoints available at maximum pressures.
T-bar handle – permits usage of lighter, more sensitive spring.