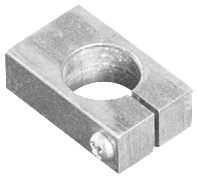 Images are representations only.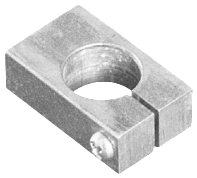 The Hall Effect Speed Sensor (PSAH) is ideal for sensing steel gears or other ferrous targets from 0 to 10 kHz. 

This sensor does not have a minimum threshold speed as does a magnetic pickup sensor. However, when the sensor is first powered up, the output state is indeterminate (Hi or Lo) when the sensor is not detecting metal. 

The unit operates from a 8-30 Vdc power supply and is reverse polarity protected. 

The sensor face can be mounted flush into metal panels. 

The case is stainless steel and is supplied with 10 feet (3 meters) of cable. 

The stranded shield wire is not connected to the sensor circuit or case.
Features
Detects steel sensing gears or other ferrous targets
NPN open collector output
Operates from 0 to 10 kHz
Ideal for rate applications
Specifications
Electrical Connectors
3-Wire, 22 AWG Conductors with Stranded Shield Wire & 100% Foil Coverage
Materials of Construction
Cable Jacket: Grey PVC
Sensing Gears: Steel
Mounting
Block Mount & Override as Block Mount for 3/4" Cylindrical Sensor
Flush Mounted
Operating Temperature
-25° to 70° C (-13° to 158° F)
Output
1 V, Maximum
30 Vdc, Maximum
Power Supply
8-30 Vdc at 30 mA - Maximum