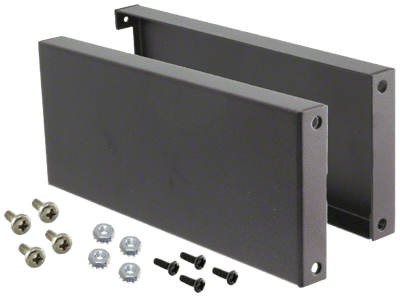 Images are representations only.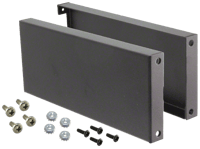 The Model BMK3 and 4 Base Mount Kits provide the necessary equipment for base mounting various units. 

The kits are coated with a durable flat black polyurethane finish and consist of two mounting legs which attach to the customer's base panel, using the hardware provided. 

Model PMK3 and 4 are separate front panels, available for different sized units. 

After mounting the units to the appropriate PMK panel, the entire assembly is then attached to the mounting legs.
Specifications
Diameter
Base Panel: 0.1875" (5 mm)
Panel Thickness: 0.125" (3 mm)
Mounting
Base Mounting
Panel Mount