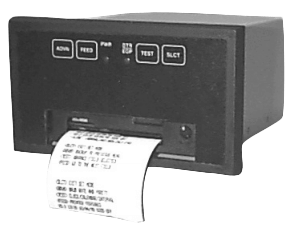 Images are representations only.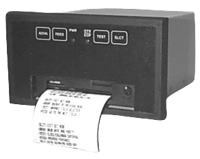 The DMTD can be panel mounted or used as a desk-top unit. 

The unit's programmable Time and Date Stamping feature can print the actual time and date following each data printout. 

The Line Counter Stamping feature can keep a running record of the number of lines printed. 

The unit can print one line at a time or can print a group of lines with a print buffer command. 

Character height, width, and font size can be changed along with inverting the direction of print. 

The unit can be programmed by the front panel buttons or by serial commands. 

To allow other nonprintable communications on the same serial loop, the print head can be turned off and on serially.