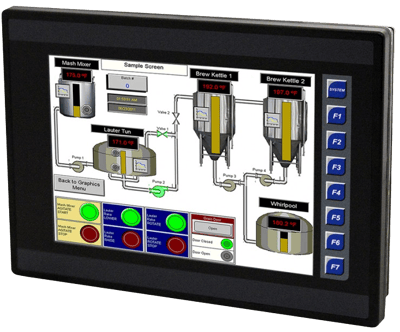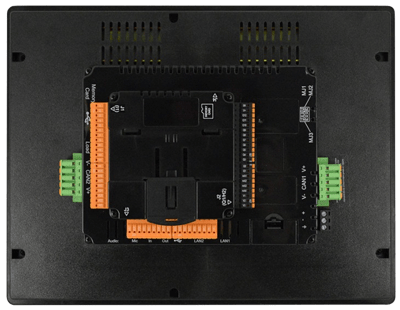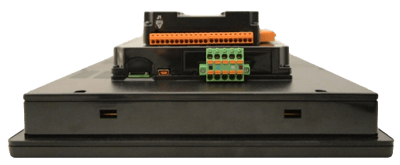 Images are representations only.
EXL10 OCS Controller
Brand:
Horner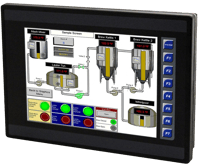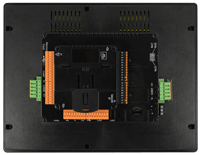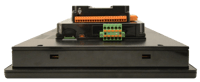 Dual Ethernet and Dual CAN Standard 

The EXL10 provides twice the connectivity of all other products in its class. 

With two high-speed counters and dual 10/100 Ethernet ports, the EXL10 adds flexibility when linking to factory networks like integrated Web Server, FTP Host, Email functionality, Modbus TCP Master/Slave, program updates, and much more.

Two CAN Ports Put Your Application in Motion 

The EXL10 includes two CAN ports. 

One port utilizes CsCAN for Distributed Plug and Play I/O over a 500 meters distance. 

The second port provides support for CANopen and J1939 for mobile applications. 

Online Programming & High-Speed USB 2.0

The EXL10 includes two USB 2.0 ports; Host port and an on-the-go port. 

The Host Port allows connection of removable FLASH drives, supporting drives up to 2TB. EXL10 Online Programming allows the logic program to be modified on-the-fly without entering stop mode.

Flexible, Built-In I/O 

The display benefits end-users by providing high outdoor visibility and allowing the EXL10 to be used in a variety of ambient lighting conditions. 

In addition to exceptional display performance, the EXL10 contains a powerful logic engine with built-in digital and Analog I/O and online programming capability.
Specifications
Accuracy
± 0.15% of Full Scale
± 0.2% of Full Scale ± 1° C (± 2° F)
± 0.2% of Full Scale ± 3° C (± 5.4° F)
Clock: ± 20 ppm, Maximum
Ambient Temperature Range
-10° to 60° C (14° to 146° F)
Approvals & Certifications
Current
Excitation: 250 µA
Maximum
Humidity
5 to 95% Relative Humidity
Input
2 mA/V
4 mA/V
Absolute, Maximum
Maximum
Minimum 'On': 8 Vdc
Range: 0-10 Vdc
Range: 0-20 mA
Range: 12-24 Vdc
Range: 4-20 mA DC
Safe Input Voltage Range (10 Vdc): -0.5 to 15 V
Safe Input Voltage Range (20 mA): -0.5 to 6 V
Safe Input Voltage Range (RTD/T/C): ± 24 V
Input Impedance
10 KiloOhms
Current Mode: 100 KiloOhms
mA: 15 ohms + 1.5 V
T/C / RTD / mV: > 2 MegaOhms
V: 1.1 MegaOhms
Voltage Mode: 500 KiloOhms
Load
Maximum
Minimum 10 V Load: 1 KiloOhm
Minimum Current Load: 500 ohms
Lower Threshold
-2.1 to 0.3 mA
Minimum 3 Vdc
Maximum Voltage
28 Vdc - Absolute, Maximum
35 Vdc - Absolute, Maximum
Output
2 mA/V
4 mA/V
Range: 0-10 Vdc
Range: 0-20 mA
Range: 4-20 mA
Output Supply
Maximum
Minumum Voltage: 10 Vdc
Power Requirement
Inrush: 25 A for < 1 millisecond at 24 Vdc DC Switched
Steady State: 650 mA at 24 Vdc
Resolution
640 x 480
Nominal: 14 to 17-bits
Response Time
OFF to ON/ON to OFF: 1 millisecond
Storage Temperature
-40° to 60° C (-40° to 140° F)