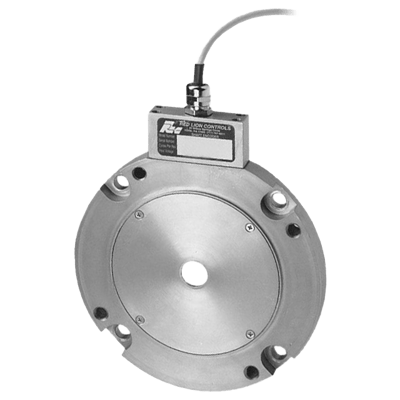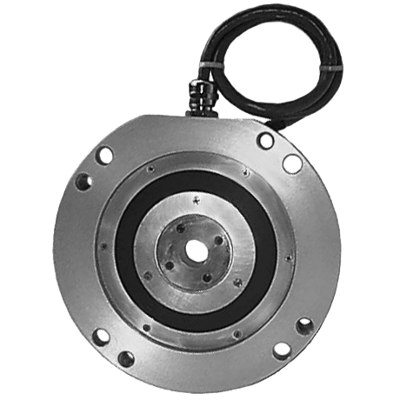 Images are representations only.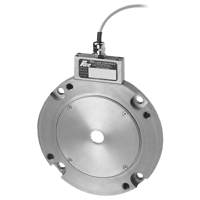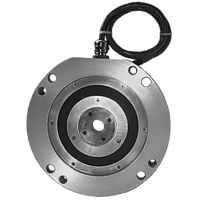 The Model ZR C-face Encoder is a rugged, high resolution, high temperature (100° C) encoder designed to mount directly on NEMA C-face motors. 

The ZR contains a precision bearing and internal coupling that virtually eliminates inaccuracies induced by motor shaft runout. 

This encoder is ideal for applications using high performance AC vector motors. 

The thru-shaft design allows fast and simple mounting of the encoder directly to the accessory shaft or to the drive shaft of the motor, using the standard motor face (NEMA sizes 56C, 143TC, 145TC, 182C, 184C). 

The tough anodized aluminum housing with thru-shaft design resists the vibration and hazards of an industrial environment. 

In addition, a C-face gasket kit is included free for motor shaft protection and enclosure.
Features
Thru-Shaft design for easy mounting
Excellent choice for vector motor drive control
Designed for industrial environments
Quadrature output
Positive index pulse
C-Face gasket kit included
Specifications
Approvals & Certifications
Approvals & Certifications
Noise Immunity: BS EN 61000-4-2, EN 61000-4-4, DDENV 50141, DDENV 50204, EN 55022, EN 61000-6-2, EN 50081-2
Diameter
Bore: 0.625" (15.88 mm)
Bore: 1" (25 mm)
Electrical Connectors
24 AWG Foil & Braid Shield
36" (914.4) Cable
Humidity
98% Relative Humidity, Non-Condensing
Input
100 mA - Maximum
40 mA - Maximum
Mounting
Direct Mount on NEMA C-Face Motor (56C to 184C)
Operating Temperature
0° to 100° C (32° to 212° F) at 4.75-24 Vdc
0° to 70° C (32° to 158° F) at 4.75-28 Vdc
Output
100 mA - Maximum
40 Vdc, Maximum
Output Format
NPN Open Collector Transistor
Storage Temperature
-25° to 100° C (-13° to 212° F)
Supply Voltage
4.75-28 Vdc, 40 mA Current Draw Typical, 100 mA - Maximum
Tolerance
Bore: +0.0015" / -0.000"
User Shaft Tolerance (Axial Endplay): ± 0.015"
User Shaft Tolerance (Radial Runout): 0.005"