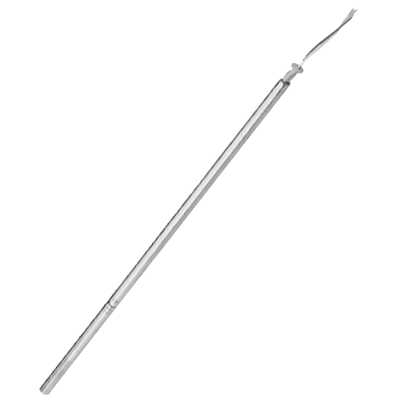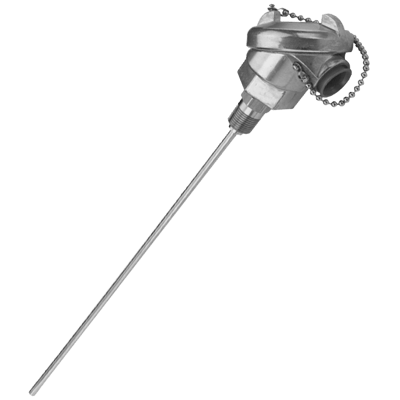 Images are representations only.
Model TMP Field Cuttable Temperature Sensor Probe & Accessory
Brand:
Red Lion Controls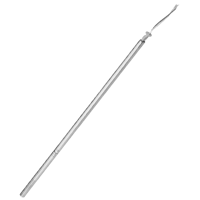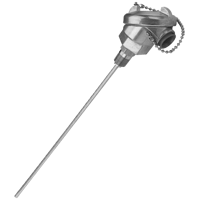 Model TMP Thermocouple and RTD Temperature Probes are field cuttable to the desired length. The probes can be trimmed to within 3" (76 mm) of the probe tip allowing for greater application flexibility. 

Accessory hardware is available to wire and mount the probes in the user's existing thermowell. 

Optional spring loaded fittings slide along the probe sheath to proper immersion depth as determined by the user. These fittings allow for strong contact between the probe and the thermowell to improve response.
Features
Thermocouple or RTD
24" probe cuttable to 3" (76 mm)
Measure temperatures up to 538° C (1,000° F)
Mounting and wiring accessories
Specifications
Length
RTD: 24" (0.6 meters)
Thermocouple: 40" (1 Meter)
Materials of Construction
Wire Insulation: Fiber or High Temperature Glass
Wire Insulation: PFA
RTD Type
3-Wire, DIN Pt100, Class "B" (Typical 385)
Sensor, Probe Length
Probe: 24" (609.6 mm) as Supplied, Can be Field Cut down to 3" (76.2 mm)
Sensor, Probe Type
E Thermocouple
J Thermocouple
K Thermocouple
RTD
T Thermocouple
Size
Probe Sheath: 0.25" (6.35 mm)
Temperature Range
RTD: -200° to 850° C (-328° to 1,562° F)
Thermocouple: -200° to 1,250° C (-328° to 2,282° F)