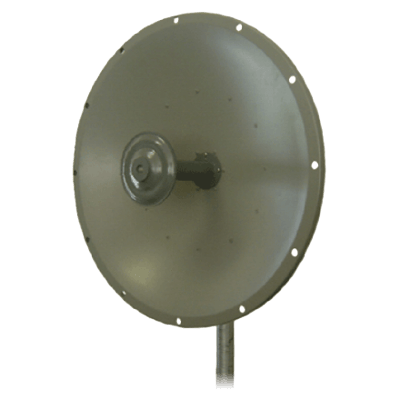 Images are representations only.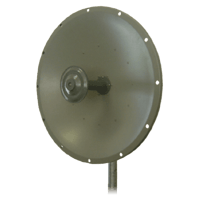 The ANT-OD58-32 Parabolic Dish Antenna System is constructed of an aluminum alloy dish with a powder coat paint finish for excellent mechanical, electrical and environmental performance. 

The parabolic reflector is made with a special one-step molding technology which achieves excellent consistency and long term stability. 

It comes complete with universal galvanized steel, powder coat paint mounting system for pole mount applications. 

Because of its superb electrical performance and mechanical stability, the parabolic dish antenna can be used in a wide variety of high performance 5 GHz wireless applications.