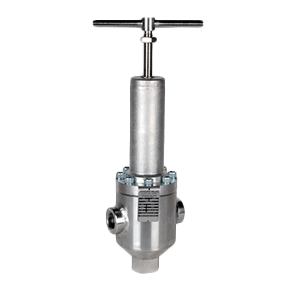 Images are representations only.
Mark 6800HP Series High Pressure Regulating Valve
Brand:
LowFlow Valve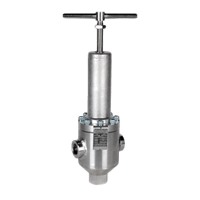 The Mark 6800HP is a self-operated pressure regulating valve for use on high pressure industrial gas and liquid services to 4000 psi (276 bar).

The Mark 6800HP features exceptional accuracy with high flow capacities and simple in-line maintainability.
Features
Heavy duty construction – barstock body, Stellite trim and high-strain bolting ensuring integrity of pressure containing parts for this high pressure product.
Optimized trim design, variable piston sizes, spring selections and balanced trim combine to provide excellent performance across a wide range of operating conditions.
Tight shutoff – ANSI Class III, Class V or Class VI shutoff available.
High pressure – inlet pressure up to 4000 psi with setpoints as high as 3000 psi.
High flows – Cv rating up to 2.5 in metal or non-metal seat materials for high pressure gas or non-cavitating liquid service.
For high pressure steam service, see our Mark 68HP.