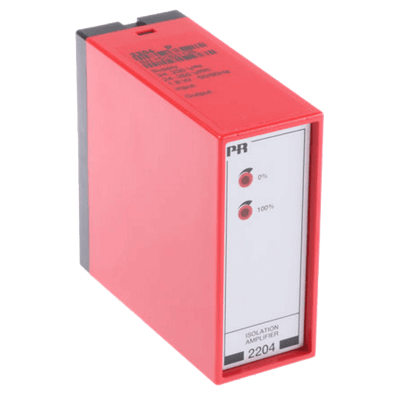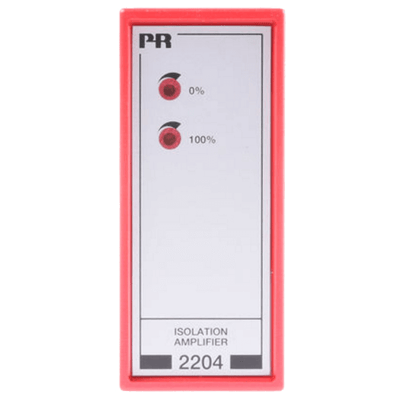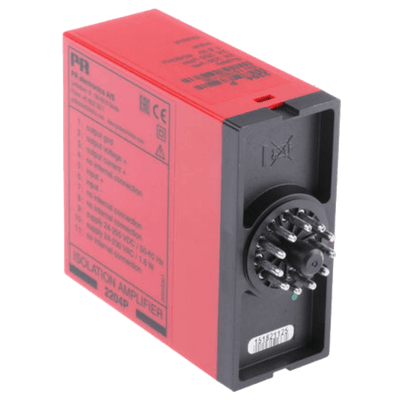 Images are representations only.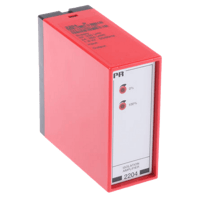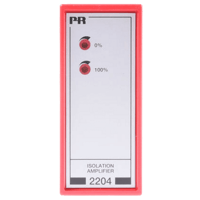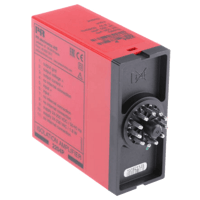 Input galvanically separated from output and supply
Current or voltage input
Signal conversion
Current and voltage output
24 Vdc supply or universally supplied
Applicable in PELV/SELV circuits
Specifications
Approvals & Certifications
EAC TR CU 020/2011
EMC 2014/30/EU
LVD 2014/35/EU
Calibration
20° to 28° C (68° to 82° F)
Humidity
< 95% Relative Humidity, Non-Condensing
Output
0-20 mA Signal Range
0-5 mA Signal Range
Response Time
< 25 milliseconds (0 to 90%)
Supply Voltage
19.2-28.8 Vdc
19.2-300 Vdc Universal
21.6-253 Vac Universal
50/60 Hz Universal
Temperature Range
-20° to 60° C (-4° to 140° F)
Factory-calibrated measurement ranges for input and outputs in the 2204 can be selected by the internal DIP-switches without the need for recalibration.
Signal isolator for Analog current / voltage signals.
1 : 1 or signal conversion of Analog current /voltage signals within the ranges: 0...10 Vdc or 0...50 mA on the input and 0...20 mA and 0...10 Vdc in fixed ranges on the output.
Analog signal conditioning with microprocessor based gain and zero offset giving a response time of less than 25 ms.